Home
Talk

130
8,464pages on
this wiki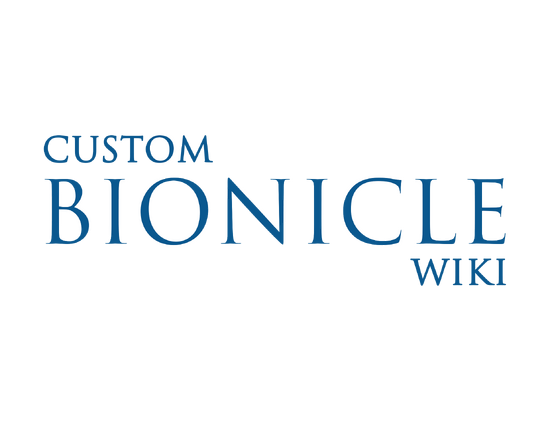 Custom BIONICLE Wiki: The encyclopedia for fanon BIONICLE info that anyone can edit!
We are currently editing over 8,464 articles, and you can help
About | Staff | Wiki Metru | Policy | YouTube
Welcome to Custom BIONICLE Wiki!

















"It was in those days I discovered our destinies are not written in stone. We have to find them for ourselves. I found mine. Now it's time for you to make new legends, for that is the way of the BIONICLE."
— 
Turaga
Vakama
Custom BIONICLE Wiki, or CBW for short, is the single largest BIONICLE wiki in existence. Here, you and other fans of LEGO's BIONICLE line can make up your own MOC (My Own Creation) and display it in its own encyclopedia article! Anyone can put their custom BIONICLE creations and stories on this wiki, as long as it's not inappropriate or copyrighted.
If you're new here, we encourage you to make a free account. If you already have a username, go ahead and make an article with the box below, or edit an already-existing one. Above all else, have fun!
Before making articles, we recommend that all new users read through our Manual of Style, the quintessential guidelines to article layouts on this wiki. The Manual explains the manner in which all articles should be made and how they should be structured. The wiki staff uphold the Manual of Style as the necessary format of all articles, so we advise that in order to prevent your articles from entering our improvement categories, you have a quick read through of the Manual.
Articles for Wikification
As a fanon site, the Custom BIONICLE Wiki has a number of articles that do match our layout guides. Help out the wiki now, by updating, improving, categorizing, revising and adapting the articles found in categories such as the Article stubs, Articles for wikification or Outdated Template Articles, so they match our Manual of Style. Partake in this project and help bring the articles found in these categories back up to scratch with the community's expectations.
When depicting Orkahm in Whispers in the Dark, BobTheDoctor27 took a degree of inspiration from the Diggory Venn character, from Thomas Hardy's The Return of the Native novel, in that both characters share a desire to conform to society's expectations and achieve their ends through non-ruthless tactics. The fact that Orkahm was the only original Toa Metru to walk away from the Cult of Darkness' destruction of the Turaga Tuyet Dam unharmed is reflective of BobTheDoctor27's message: that it is better to conform to expectations than to recklessly strive out towards an independent goal, allowing Orkahm to come out on top of his fellow Toa, who all suffered due to their unconventional desires to strike out against the world.
"Swords are overrated these days. If you'd like to suggest otherwise, why don't you have a go at my shield and see how far that gets you? I'm sorry in advance for any earache you may receive."
Create blog post
Blogs
As you may tell by the title the Paco and Taco movie is in production. Though it will be only 30-35…

Read more >

Hello once again, here's Aljarreau welcoming you to the (late, but who cares really) November 2013 …

Read more >
See more >