Maccy1949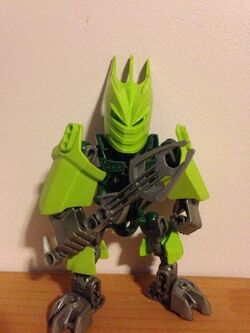 Hey it looks like our newest Rollback has made it onto the Main Page as our Featured User.
Now Maccy here is a relatively new user, having joined in February 2015 (oh and he celebrated his two-year anniversary recently), but he's already established himself as a capable user and content creator, having posted the three installments of his main story The Stories of Xhio, the last chapters of Book Three "Darkness Falls" having been posted recently.
Well natured and fun to be around, Maccy is a usual face among the community and is great to hang out with. He's good for discussing both the canon and fanon aspects of BIONICLE and even MOCing.
Maccy is also into the web series RWBY, which is great, because several members of our community are also into the Rooster Teeth series, such as Chalk33, ToaGonel and myself, and that's just a few.
While The Stories of Xhio are done, I doubt that's the last story material we'll see from our friend Maccy, and I hope to see more in the future.
Until then, give him a cookie.
Vote for the next Featured User here!
Ad blocker interference detected!
Wikia is a free-to-use site that makes money from advertising. We have a modified experience for viewers using ad blockers

Wikia is not accessible if you've made further modifications. Remove the custom ad blocker rule(s) and the page will load as expected.