This article was written by Ihu. Please do not add to it without the writer's permission.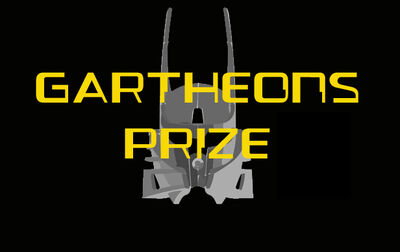 Gartheon's Prize is a miniseries by Jam Pot Studios.
Synopsis
The 'New' Makuta Gartheon mysteriously appears in the Tren Krom Peninsula with the Ignika, the Mask of Life. Can Ihu stop him before he destroys the Matoran world?
Episodes
Trailer
350px
Characters
See Also
Ad blocker interference detected!
Wikia is a free-to-use site that makes money from advertising. We have a modified experience for viewers using ad blockers

Wikia is not accessible if you've made further modifications. Remove the custom ad blocker rule(s) and the page will load as expected.