"This name does so well with us, the inventor most of had a long time of thinking to come up with it. It is so BORING!!!" -Frenserk talking to the other members about the name.
In progress

The Trio
The Trio Information
Species Affliation
Makuta
Allies
Brotherhood of Makuta
Enemies
Anything
Leader
Vizserk
Homeland
Destral
Goal
Find and destroy Shadow and Sala
Purpose
When Shadow and Sala were created, Teridax then makes and forms The Trio. Then when Teridax put Mata Nui to sleep and sent Shadow and Sala into exile, he sent The Trio to hunt them down and kill them.
History
Before The Trio was formed Teridax sent Frenserk and Lemserk on testing missions to find out if they qualify. Their missions were simple, find and kill a Makuta that had aided with Miserix. After they past they then were sent on an unknown mission to do an unknown thing. After they past that, then they were made part of The Trio. Only one order they failed to complete, kill Shadow.
Members
Vizserek -The leader
Lemserk -Second in command
Frenserk -The spy
Victims
And whoever they find with them.
Location
Terith Ruw
.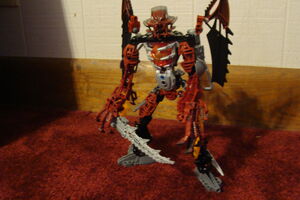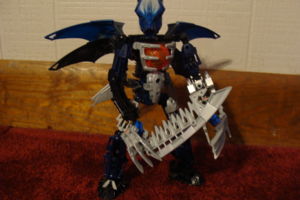 Trivia