Welcome to our wiki, and thank you for your contributions! There's a lot to do around here, so I hope you'll stay with us and make many more improvements.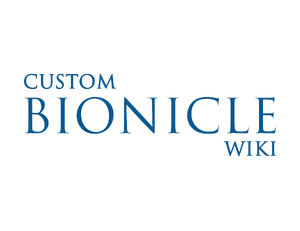 Need help? See the tutorial for general information and tips on getting started. For specific information on this wiki, try asking in the Bohrok Nest, or contact an administrator.
Ready to start? Check out the style manual and layout guide to start, and it is highly recommended to review all the policy pages as well.
Recent changes is a great first stop, because you can see what other people are editing right this minute, and where you can help.

We're really happy to have you here, and look forward to working with you!
Welcome!
On behalf of everyone here, allow me to say welcome to the Custom BIONICLE Wiki! I am PepsiCola99, an administrator on this wiki. We are always glad to have new users here. We recommend that you check out the tutorial or go to our community portal and read over the Manual of Style and the Layout Guide, just so you can get an idea of how this wiki community functions. Happy editing! If you have any questions, feel free to ask on my talk page.
- Cola Out (Retired CBW Admin)
Just doing my job, but you're welcome, none the less. -From Behind the Mask
The Latin form of the word 'Water' is actually 'Aqua' (pronounced a-cwuh-AHH).